AFTER YEARS OF WALKING
"After the genocide of 1994, the Rwandan government temporarily suspended history from the school curriculum. The characters in After Years of Walking - children, teachers, genocide killers, students and historians - all find themselves in an uncertain zone between the old history and a new one.
The filmmaker found a historical film made in 1959 by Belgian missionaries. She took this film back to Rwanda in 2002 as an entry point into Rwanda's search for history." (https://www.balthasar.be)

At the start of 'After Years of Walking' a historical and long-forgotten film from 1959, made by Belgian missionaries about their interpretation of the history of Rwanda, is brought back to that country by Vanagt and shown there. The incorrect ideas about racial distinctions between Hutus and Tutsis, as they are expressed in the film, were used further on as a cause of the civil war which lasted for many years, ultimately resulting in the genocide of 1994. Ever since the people of Rwanda have been trying to force themselves back into unity by means of discussions and trainings. Vanagt supplies an image of a country which has been caught up in the process of coping with its unreal, but violent history for ten years now. 'After Years of Walking' was her graduation project for the National Film and Television School in London.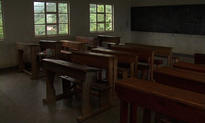 Format DVCAM(DVCAM)
Color system PAL
Color col.
Year 2003
Duration 00:36:00
Languageinfo
Subtitles: English UK
Spoken: Kinyarwanda, French

Artists

EVENTS