LA SAISON DES FUNÉRAILLES
Surrounded by villages deeply rooted in ancestral traditions, Dschang is an expanding university town in the heart of Cameroon. Its inhabitants define themselves between the clash of old-world mysticism and modern development. Though their rituals are rapidly paling with the onslaught of paved roads and urbanization, a unifying belief that "the dead are not dead" has managed to slip through the cracks of colonization, Christianization, and an ever-unfurling cultural globalization. Enter Matthew Lancit: a comically out of place Canadian diabetic Jew residing in Dschang for an entire dry season.
Lancit lives across the street from the bustling town morgue, where dead bodies come in and sealed coffins come out with chilling regularity. Befriending his still living neighbors and following their daily routines, he compares perspectives on life and death. As relationships develop, however, he discovers that the locals don't differentiate between the worlds of the living and the dead.
The director goes on a series of road trips to extravagant funerals (or death celebrations) in the home villages of: his local tailor, his translator, a Cameroonian filmmaking friend, and a retired ethnology professor. Together, they explore their connections to the dead and seek a better understanding of what has made them who they are — as a people and as individuals.
Attempting to find links to a foreign culture throughout his travels, Lancit continually reflects on the deaths of his own uncle and grandfather. Observing the changes taking place amongst Cameroon's most traditional ethnicity, he tries to identify any remaining traces of his own Jewish origins. A lost and lonely wanderer, he struggles to interact with the people around him. At times, the dialogues alienate him from his subjects; at other times they bring the two closer together. Like the dead and the living, they belong to two different worlds often mirroring each other.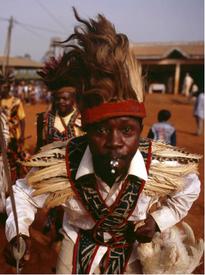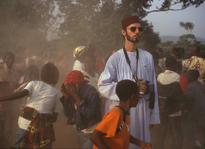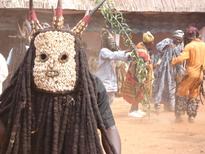 Format DV(DV (consumer standard))
Color system NTSC
Color col.
Year 2011
Duration 01:27:00
Languageinfo
Subtitles: English US, French
Spoken: English US, French

Artists