IJSBREKER 18: KUNST AAN DE KUST
In this episode of 'Ijsbreker' there is a focus on the Belgian coast cities of Knokke and Ostend, who also have a history as major art cities. The Casino in Knokke was considered one of the main promoters of art during 1950-1970, mostly because of Gustave Nellens, who made sure the casino housed work by, among others, Margritte. Ostend, in its turn, is the cradle of world-famous painters like James Ensor and Paul Delvaux. The programme was made on the occasion of an exhibition by Roger Raveel at the Casino on the one hand, and the creation of the Provinciaal Museum voor Moderne Kunsten (Provincial Modern Arts Museum) in Ostend on the other, which was supposed to return contemporary art to its righteous place by the Belgian coast. During a direct broadcast from the museum and the casino the respective artistic directors (Willy van den Bussche and Staf Knop) were swamped with questions by painter Etienne Elias and gallery owner Joost Declercq, on the art policy of both cities, on a tendency towards levelling out, entertainment and spectacle, stagnation and conservatism. Part of the BRT (Belgian radio and television broadcast network) television series 'Ijsbreker' ('Icebreaker').

Original broadcast date BRT: 29/08/1984.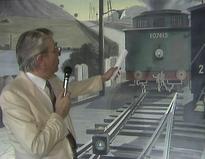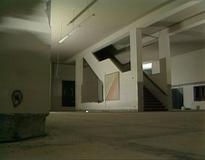 Format 1"A(1 inch - type A)
Color system PAL
Color col.
Year 1984
Duration 01:15:10
Languageinfo
Spoken: Dutch/ Flemish

Artists