ONCE UPON A TIME
When Gery van Tendeloo, the president of the association of collectors Liebaert Projects, proposed to give the city of Courtrai to Emilio López-Menchero, the artist immediately recalled that the city is known as the Texas of Flanders, but he also thought about Morris, the auteur of the comics series Lucky Luke.
In the context of the invitation, as in other cases, López-Menchero delivers a series of works: the melody of the city musical box was replaced by the first four notes from the score Once Upon a Time in the West (1968) written by Ennio Morricone; a proposal to install on the roof of the brewery Tacktoren a neon light with the sentence ONCE UPON A TIME; a series of story-board plates and shooting photographs were shown in a disused factory; and a video work also called Once Upon a Time (2003).
This parody on spaghetti westerns is situated in the streets of Courtrai and explores the notion of plot when the three characters are interchanged in an eternal duel. A mysterious, anonymous cowboy arrives in the slumbering town, looking for the inevitable duel. It does not take long for the three competitors – a red, a white and a black dressed cowboy - to enter into the game, each with the same purpose.
Emilio López-Menchero embodies the lead characters in the three analogous, cyclic stories, mostly offering an alibi for a tour around the city.
This work has been digitised in the frame of DCA Project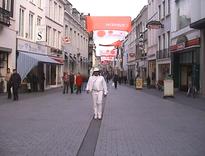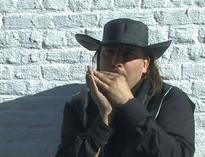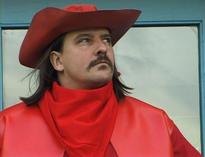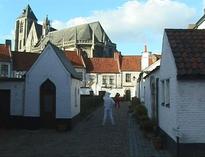 Format miniDV(miniDV)
Color system PAL
Color col.
Year 2003
Duration 00:21:00
Artists