THE TABLE TURNING
In the film installation "The Table Turning" we see a table supported by four tortoises. The tortoises struggle amongst themselves to set the table into motion. Each part gives a specific view on this event.

PART I: In this part we only see extreme close up shots of the four tortoises without knowing that they are supporting a table.

PART II: In this part we see wide shots of the room where the table slowly moves.

PART III: In this part we see that the four tortoises with the table ended in a corner of the room and get trapped. This three parts are silent and in continuous projection with no end or beginning.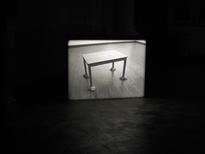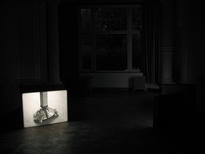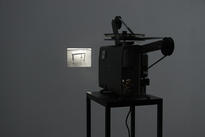 Format DIGITAL FILE(DIGITAL FILE)
Color system PAL
Color b&w
Year 2006
Artists