THE RESIDENCE (A WAGER FOR THE AFTERLIFE) (SINGLE SCREEN VERSION)
The Residence (a wager for the afterlife) focuses on the artist as entrepreneur in a global society that qualifies economy as the single measure of things. Offering a biting commentary on the contagious nature of capitalism it elaborates on the symbiosis of art and value, life and economy. Using codes of fiction and fact it questions representation and mediation of art and architecture.

The Residence (a wager for the afterlife) features Ma Wen, a Chinese artist/architect, whose practice Vermeir & Heiremans documented in China. The film also tells of two fictional characters. One is Hilar, a very wealthy investor who commissions the Chinese architect to develop a house for his afterlife. Through Hilar a world of economic fetishism opens up. The other is Lady Credit, a rather allegorical character that envelopes a dozen roles, all of them performed by one actress. Appearing not only as assistant in Ma Wen's office but also as the embodiment of all women in Hilar's world, her multiplicity aligns with the financial market's shiftiness. Among sumptuous footage of the designed interiors, the story is a Faustian tale that is allegorical of the balancing act that is life in the creative class.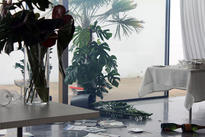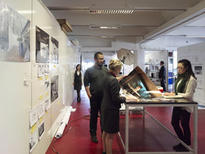 Format DIGITAL FILE(DIGITAL FILE)
Color system PAL
Color col.
Year 2012
Duration 00:37:00
Languageinfo
Subtitles: English UK
Spoken: English UK, Chinese

Artists