CONCRETE & SAMPLES II: BLOCKHAUS
Concrete & Samples I, II, III is a series of 16mm films on sculptural architecture. What the buildings and site in all films have in common is the idea of 'architecture as sculpture' and a very distinct use of concrete that seem to depart from the free form of the whole in a sculptural manner. In the absence of a traditional narrative, it is the space itself, that takes the role of the protagonist, while the camera proposes a narration through its travel and observation.
Blockhaus, the Eglise St.Bernadette-du-Banlay designed by Claude Parent and Paul Virilio in Nevers, France, has a compact form: monolithic, a cryptic building, a raw concrete bunker. Built upon a utopian idea, the inside with its 'sureface oblique' (two oblique ramps) creates a spatial dynamic in the matrix of time.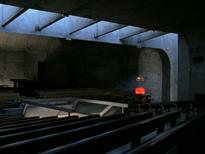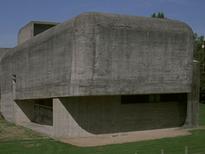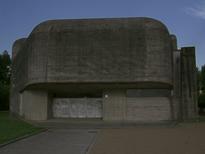 Format DIGITAL FILE(DIGITAL FILE)
Color system PAL
Color col.
Year 2009
Duration 00:09:50
Artists