MSR
Main Supply Route: The route designated within conflict areas upon which the bulk of traffic flows in support of military operations.
MSR unfolds amidst a turbulent and crippling setting: the Kuwaiti desert.
Once halted along the 'Military Convoy MSR' we are confronted with the travails and tactics of a group of 'survivors', i.e., a pack of stray dogs that inexplicably stranded in this antagonistic environment. In an attempt to counter the oppressive temperatures and perpetual sandstorms, the animals restlessly seek shelter behind scattered pieces of waste that hint at yet an other but virtually unattainable, industrialised world. Seemingly tyrannized, the dogs dig holes in the hot sand surface. Occasionally they clash and bark as they negotiate their respective places in the grit...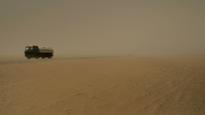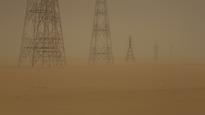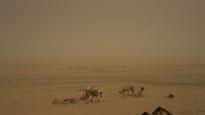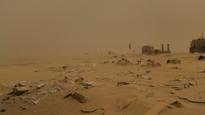 Format DIGITAL FILE(DIGITAL FILE)
Color system PAL
Color col.
Year 2012
Duration 00:14:58
Artists