CRIME 01
This is the first of two videos that are an interpretation by Koen Theys of the two home movies Adolf Hitler made during his lifetime. One of these home movies shows the german shepherd Blondi who is running on the terras of the Eagle's nest in the German Alps.
Crime 01 is the registration of a performance by Koen Theys held in a squat in Ghent. He was wearing a dog's mask, while cutting off the head and legs of a dead German shepherd. After this hangman task he displayed the cut off parts around a living baby. A video tape about the repugnance to violence, but also of life, death and rebirth.
Due to this work Koen Theys was thrown out of the Academy in Ghent where he studied sculpture. Immediately he considered this video as his first official work.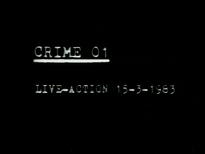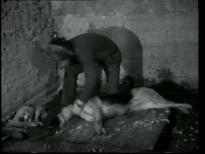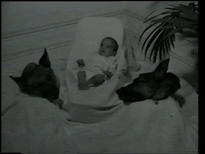 Format U-Matic(U-Matic (LoBand))
Color system PAL
Color b&w
Year 1983
Duration 00:07:00
Artists