TARLABAŞI VE BEN
After many years in jail, Mustafa, a man in his fifties, decides to leave his native village and his family in the eastern Turkey to take refuge in the Turkish metropolis, in Istanbul. From Çağlayan to Kadikoy, his ephemeral wanderings in Istanbul finally lead him in the neighborhood of Tarlabaşı, where he settles and reinvents his life as a waste picker.
Mustafa carries us through his daily life and takes us into his intimate with the time. Through his invulnerable pace, we find a man, undecided, discombobulated between his delicate past he tries to forget and this new identity he has created. Hidden among the inhabitants of Tarlabaşı, Mustafa, 'son of the Turkish dolce vita' experiences his new social situation as a therapy that allows him to delve into this role that he assigned to himself 'a man must try everything.'
Deeply confused, between this new figure he decided to lean back and his past, he cannot satisfy his quest for the truth. The search for a 'normal life' seems to escape him. His contradictions make us travel in the area and in the lives of the residents of Tarlabasi but also outside in the posh restaurants in Taksim and Beyoğlu, in the demonstrations for Gezi Park, and near luxury hotels that is where he was used to be received and where now he grabs cans and plastic bottles in their trash.
The film, an alternate monologue voice-over of Mustafa who is a sort of 'stream of consciousness' exploring his world, his emotional memory arise again, stories of his past and gives a key to decipher the complex life of this 'extraordinary' man. Tarlabaşı and me lingers around discussions, walks, his occupations and silence reign, when he is then alone in his room, in front of himself when his activities cease and do not allow him to escape from his reality and the possibility of a return in prison.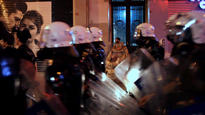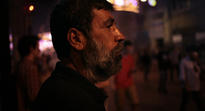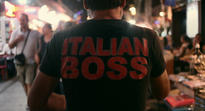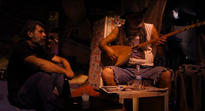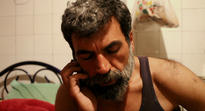 Format DIGITAL FILE(DIGITAL FILE)
Color system PAL
Color col.
Year 2015
Duration 01:18:38
Languageinfo
Subtitles: French, English UK
Spoken: Turkish

Artists

EVENTS