IJSBREKER 09: WOENSDAGAVONDKOORTS: LET'S DANCE
An edition of 'Ijsbreker' on rolling dancing movements, taking a look at the widest range of forms, including cha cha cha, quickstep, tap dancing and the Chinese art of movement TaiChi Tao. What are the differences and overlaps? Where does dance end as a way of physical exercise, social or otherwise, and where does dance begin as a way of self-expression, meditation and a system of self-knowledge? Various types of discourse, musical and dance styles meet. Part of the BRT (Belgian radio and television broadcast network) television series 'Ijsbreker' ('Icebreaker').

Original broadcast date BRT: 26/10/1983.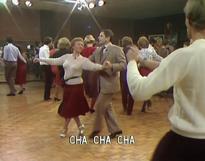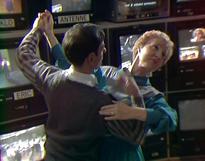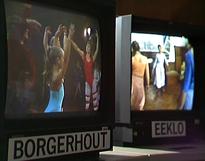 Format 1"A(1 inch - type A)
Color system PAL
Color col.
Year 1983
Duration 00:59:34
Languageinfo
Subtitles: English UK
Spoken: Dutch/ Flemish

Artists