I LOVE KITTY KORTES LYNCH
A huge source of inspiration in the oeuvre of Marc Vanrunxt is the work of Fernand Khnopff (1858-1921), the figure head of Belgian symbolism. The atmosphere of dreams and evasion in Khnopff's portraits is often an essential part of the recent performances by the choreographer. In the piece Unspeakable (2003) the dancer and actress seem to be moving around in a Hinterland, a transition zone between reality and a world of make-believe, balancing between the extremes of the familiar and the unknown, the visible and the invisible, light and darkness.
The video I love Kitty Kortes Lynch constitutes a variation on that piece. Marc Vanrunxt does not see it as a replica, but rather as a souvenir of the intense working relationship he has built up over the years with the dancer. Masked Kitty Kortes Lynch wanders through the rooms of the Fine Arts Museum in Brussels, where an exhibition of Khnopff's work is held. Similarly to the piece the movements of Kortes Lynch are very sober, tight and solemn. The dance, life seems to take place outside these scenic movements. Whereas the performance was based on a fragile soundscape by Morton Feldman (the opera Neither), ferocious noise-eruptions by the collective Spasm resound in the video.
The overall visual and auditive framework, consisting of three temporal scopes, is conceived as a kind of masquerade, a game weaving itself around the contrast between an inner world of emotions and the outside world. I love Kitty Kortes Lynch is the first part of a trilogy. The following parts will be devoted to dancers Marie De Korte and Salva Sanches.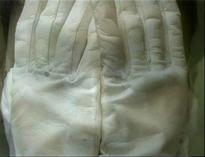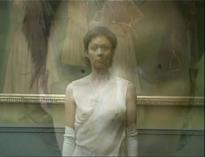 Format DVD(DVD (digital versatile disc))
Color system PAL
Color col.
Year 2005
Duration 00:08:27
Artists