GRAND PALAIS DEUXMILLEDIX
Grand Palais deuxmilledix is an experimental film exploring the relationship between architecture and movement. The audiovisual production takes the viewer into the contours of the metal structure of the Grand Palais, Paris. The construction becomes the frame of the picture. Into the image appear silhouettes of fencers.Themovements are slow and methodical and the contests are fast, concentrated and powerful. Viewers uncover a site where the material qualities of architecture compliment and coexist with a measured and precise discipline. Through this eminent Fencing World Championship, secrets, mysteries and liturgy are discovered. Here lie the 'Champions du Monde'.
Composers Luke Aaron Clark and Ravi Vaid provide a live musical accompaniment, bathing the film in a unique mixture of electronic and acoustic textures. Unrehearsed, the two composers create an exclusive 'one-time' live performance. The hums, colours and vibrations generated, create a fresh palette of sound, transforming the film with each viewing.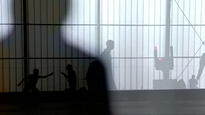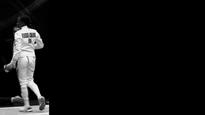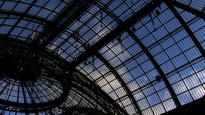 Format DIGITAL FILE(DIGITAL FILE)
Color system PAL
Color col.
Year 2011
Duration 00:13:00
Artists