TERESA COS - THE MEASURE OF DISORDER
EXHIBITION
Opening Saturday 22.09.2018 – 18:00 – 21:00
For her new two-channel video- and sound installation, Teresa Cos (b. 1982, Italy, lives and works in Brussels and London) follows the trail of the Austrian scientist Ludwig Boltzmann (1844 - 1906), who is known not only for his ground-breaking findings into the phenomenon of entropy, but also for his tragic suicide in the village of Duino, not far from the Adriatic town of Trieste (the region where also Cos grew up).
At the exhibition, the artist makes a non-linear reconstruction of Boltzmann's last journey from Vienna to the 'Austrian Riviera', across the Alps and the territories of the Austro-Hungarian Empire at the turn of the twentieth century. The images are presented to the tune of an evocative soundtrack that includes digitally distorted voices.
Playing with the conventions of cinema, Cos mixes personal anecdotes with 'grand' socio-political movements. Thus The Measure of Disorder offers a reflection on the human perception of the concept of time, memory and on the (ir)reversibility of things happening.
Teresa Cos's work comprises still and moving images, sound and music, and explores the human condition as a perennialnegotiating between individual subjectivities and global societies.
Related events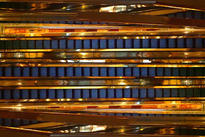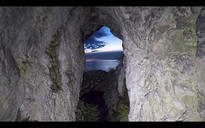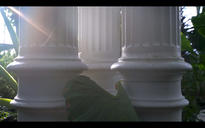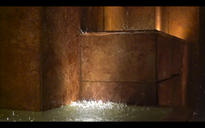 Sun 23.9.2018 - Sun 23.12.2018
11:00 - 18:00
Practical info

Argos
Werfstraat 13 rue du Chantier
1000 Brussels
info@argosarts.org
+32 2 229 00 03

Opening hours:
Wednesday to Sunday, 11:00 to 18:00

NEW: Open late night until 21:00 every first Wednesday of the month - Free entrance all day!

Entrance Tickets:
6 € Individual visitor

4 € Students, seniors (+60), unemployed

1,25€ Ticket Article 27

0 € -18, teacher, ICOM card members, press, IKT members, SUBBACULTCHA members

NB: The entrance ticket is a personal pass that gives you unlimited access to the exhibition.

Artists