DAN OKI - THE LAST SUPER 8 FILM
SCREENING - BLACK BOX
Slobodan Jokić, artist name Dan Oki, is a filmmaker and visual artist, professor of film and electronic arts at the University of Split and Zagreb. Belonging to the generation of artists who in 1990s in Amsterdam worked with film and photography, made cinematographic databases and interactive video.
"Last Super 8 film" consists of films shot in this format in the period of some thirty years. Some of the works were immediately conceived as films, while most of them belonged to private recordings. As from a teenager, I was growing into an adult, and middle age man, the forms and contents of these films have changed; from home movies to structural reels, from frame by frame animation to fixation frames, feature contents, own little performances, crucial and incidental circumstances, to meditative sights cut through by pure documenting of life.
"Last Super 8 film" is a personal betrayal of a sacred kind, in which cinematic is being reconstituted by deadly reverse embrace of memory and forgetting. Film document recreated from the broken mirror of forgotten identities and vocations. Deep dive into the loss of mental territory that has actually never existed, voyage through the oblivion as homeland of consciousness.
Last Super 8 film
2017, color and b&w, 70', Croatian, Dutch and English spoken, English subtitles.
NB: screened from 11:20, every hour and an half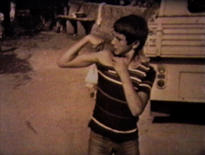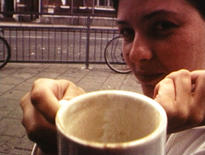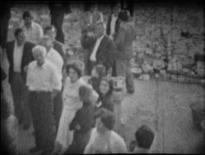 Thu 23.11.2017 - Sun 03.12.2017
11:00 - 18:00
Practical info

Argos
Werfstraat 13 rue du Chantier
1000 Brussels
info@argosarts.org
+32 2 229 00 03

Opening hours:

from Thursday to Sunday, from 11am to 6pm

NOCTURNE: Open late night until 9pm every first Wednesday of the month.

We are always open on public holidays (except Winter holidays).

Entrance Tickets:

6 € Individual visitor

4 € Students, seniors (+60), unemployed

1,25€ Ticket Article 27

2 € Paspartoe aan kansentarief


0 € -18, teacher, ICOM card, press, IKT members, SUBBACULTCHA members and every 1st Wednesday of the month

We are partners with Paspartoe (www.paspartoebrussel.be), dynamoPROJECT & dynamoOPWEG

NB: The entrance ticket is a personal pass that gives you unlimited access to the exhibition.

Artists
Works