THE BASEMENT SERIES: CHARLEY CASE - W.E. (WEST : EAST)
EXHIBITION
We are pleased to announce The Basement Series, a new project in collaboration with the Galeries. In the series, Argos and the Galeries invite an artist from the Argos collection to propose a multimedia and site-specific installation located in the recently refurbished exhibition space of Les Galeries.

For the first issue, the Belgian artist Charley Case (Brussels, 1969) presents W.E. (west : east), a project where life is depicted as an eternal movement. W.E. (west : east) originates from unexpected encounters and emotions in which Case balances between his sensibility for the nature and the rhythm of the city.

Although, ink drawing is perhaps Charley Case's preferred and 'initial' technique, he then has developed others. He has introduced words in a playful, ironical way and more recently, photographs and film. He travels intensively, which is a source of inspiration and also provides ideal conditions for working. During odysseys in - among others - Europe, India, Cuba, he leaves clear traces: he drew, painted, took photographs and filmed tirelessly what he saw, felt and experienced.

In September 1996, Café Orbital, one of the first Internet cafés, opened its doors in Paris. To mark the occasion, Charley Case silk-screened the internal network of a monumental Motherboard on a circular-shaped moulded ceiling, which created the surprising effect of a high-tech starred sky. On the walls, other works displayed his whimsical vision of the Internet: maps of imaginary computer networks, orbital cities, motherboard silk-screened on to canvas and a multitude of drawings of the Internet Dictionary. One of his concerns was to question the current world and display its icons to infinity. The madness of computers, the euphoria of people in front of the tool, the solitude of the technological jungle are expressed through his drawings.

Another source of inspiration and impregnation is formed by fellow artists: Marlene Dumas, Gabriel Orozco, Jean-Michel Basquiat, Anish Kapoor, as well as Douglas Gordon who was an important encounter, especially his video installation Between Darkness & Light (after William Blake). To Case, they are much more than 'influences' in the art historical sense. Rather, they appear to be genuine 'compagnons de route' on his road to the 'symbolic'.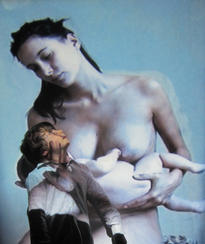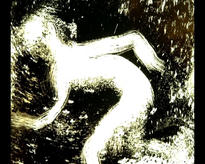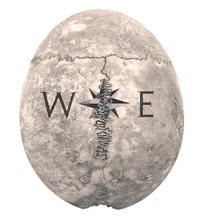 Sat 03.3.2012 - Sun 01.4.2012

Practical info

Location:
Galeries
Galerie de la Reine 28 Koninginnegalerij
1000 Brussels
www.galeries.be

Opening hours:
Tuesday-Sunday from 12 am to 6 pm

Artists