MARIA IORIO & RAPHAEL CUOMO - APPUNTI DEL PASSAGGIO
BLACK BOX - SCREENING
Maria Iorio (1977) and Raphaël Cuomo (1977) investigate - on both southern and northern shores of the Mediterranean Sea - the economies of visibility in relation to different mobility regimes through tourism and migration. The resulting body of works sheds lights on hidden, parallel histories, singularities and multiplicities that conflict with former colonial clichés and prevalent conventions. The recent Appunti del passaggio (2014-2016) reconstructs forgotten episodes related to migration from Italy to Switzerland in the 1960s, which was characterized by immigrant workers being restricted to the sphere of production, by discrimination and rising xenophobia, and by the use of "health risks" as a strategy to control immigration and the legality of border crossings. Following the narration of a young woman, which gradually gives way to a polyphonic narrative, the film gives precedence to the accounts of the people who lived out the event in question from a subordinate position – accounts that were recorded and later used as transcripts for the making of the film. It also recirculates and remediates archival images, taking them out of their institutional framework so that the people who were once in the place of those depicted in the pictures can comment on these images. The film revisits different locations indicated by the protagonists in the course of repeated conversations: villages in the south of Italy which have been deserted by their inhabitants, the border zone in the Alps, the facilities of the former Grenzsanität in Brig, a modernist building used as an immigrant health inspection center until the mid-1990s. The film concentrates on the subjective, micro dimension, retracing the trajectories of the protagonists and letting their accounts unfold. As the film evokes how people crossed the border, their working conditions, exploitation, the limits placed on their rights and movement in order to obtain a work permit, all the way to the inspections that marked the "passage" of migrants from Italy to Switzerland, the contours of a common, collective experience emerge. Thus, Appunti del passaggio manifests a counter-memory of the period of the "economic miracle" and exposes the logics of biopolitical control that forced the bodies of immigrant workers through intrusive health checks at the border, as well as the effects of the current border regime in this frontier zone, where arrests and deportations of migrants back to Italy are a daily occurrence.
Appunti del passaggio. 2014-2016, video, 43'15", colour, Italian spoken, English subtitles.
Daily screened every hour from 11am to 6pm.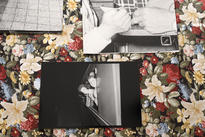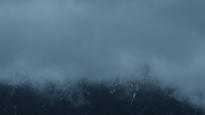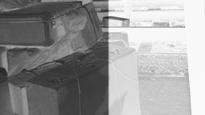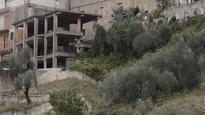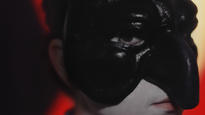 Wed 26.10.2016 - Sun 30.10.2016
11:00 - 18:00
Practical info

Argos
Werfstraat 13 rue du Chantier
1000 Brussels
info@argosarts.org
+32 2 229 00 03

Opening hours:
Wednesday to Sunday, 11:00 to 18:00

NEW: Open late night until 21:00 every last Wednesday of the month.

Entrance Tickets:
6 € Individual visitor

4 € Students, seniors (+60), unemployed

1,25€ Ticket Article 27

0 € -18, teacher, ICOM card members, press, IKT members, SUBBACULTCHA members

NB: The entrance ticket is a personal pass that gives you unlimited access to the exhibition.

Artists
Works