LUC GOBYN - PITÓN CONTRARIO 01
BLACK BOX - SCREENING
Opening 26.01.2019 – 18:00 – 21:00
Parallel with the first works of Poetas sin alfabeto, the dual exhibition of Vincent Dunoyer and Jan Vromman, Argos is presenting four videos by Luc Gobyn. While Dunoyer and Vromman find each other in, among other things, the mental concept of 'Spain', Gobyn focuses on the culture surrounding 'Iberian cattle'. He documents the rituals of the world of tauromaquia, or bullfighting. We follow practice sessions and intense moments of preparation, such as the dressing of the matador before a duel, but also daily affairs such as the herding of fighting bulls in the countryside. Pitón Contrario means, in cattle-breeding jargon, crossing the bull via the eyeline of the left horn. The project at Argos is the first in a series of ten. Luc Gobyn works with various media, such as video, drawing, painting and ceramics. His oeuvre works like a visual diary of his experiences in Southern Europe and Mexico.
Program screened in loop:
Luc Gobyn & Luke Aaron Clark, ROMANTICOS de LAS MARISMAS, 2015, 29'30".
Luc Gobyn, No Aparcar - Salida de Caballos – Gracias, 2010, 17'.
Luc Gobyn, SOY NOVILLERA del otro lado, 2018, 17'.
Luc Gobyn, VICTOR MENDEZ, 2018, 1'.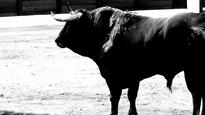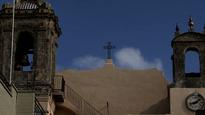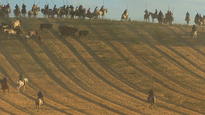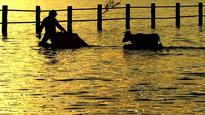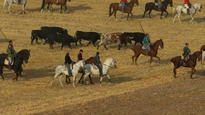 Sun 27.1.2019 - Sun 10.2.2019
11:00 - 18:00
Practical info

Argos
Werfstraat 13 rue du Chantier
1000 Brussels
info@argosarts.org
+32 2 229 00 03

Opening hours:
Wednesday to Sunday, 11:00 to 18:00

NEW: Open late night until 21:00 every first Wednesday of the month - Free entrance all day!

Entrance Tickets:
6 € Individual visitor

4 € Students, seniors (+60), unemployed

1,25€ Ticket Article 27

0 € -18, teacher, ICOM card members, press, IKT members, SUBBACULTCHA members

NB: The entrance ticket is a personal pass that gives you unlimited access to the exhibition.

Artists