MARIE VOIGNIER & VASSILIS SALPISTIS - ONE BY ONE
BLACK BOX - SCREENING
Opening 18.05.2019 – 18:00 – 21:00
One by one is a fifteen-minute experimental film-collage, which is comprised of testimonies and texts relating to historical events and the crisis in Greece. The assemblage explores contemporary applications of the function of myth. Largely consisting of filmed photographs, even when in motion the images of the film suggest the stillness of a stable shot.
Juxtaposing abstract and literal imagery, the film moves from narrative form to visual essay in the way it communicates its central thesis.
Marie Voignier's work is constantly seeking to explore the interplay of imaginary and factual elements in reality itself. In his practice Vassilis Salpistis incorporates painting, video and writing in his performances.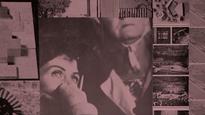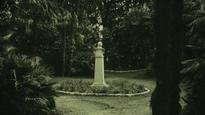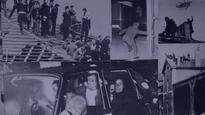 Sun 19.5.2019 - Sun 02.6.2019

Practical info

Argos
Werfstraat 13 rue du Chantier
1000 Brussels
info@argosarts.org
+32 2 229 00 03

Opening hours

from Thursday to Sunday, from 11am to 6pm

NOCTURNE: Open late night until 9pm every first Wednesday of the month.

We are always open on public holidays (except Winter holidays).

Entrance Tickets:

6 € Individual visitor

4 € Students, seniors (+60), unemployed

1,25€ Ticket Article 27

2 € Paspartoe aan kansentarief


0 € -18, teacher, ICOM card, press, IKT members, SUBBACULTCHA members and every 1st Wednesday of the month

We are partners with Paspartoe (www.paspartoebrussel.be), dynamoPROJECT & dynamoOPWEG

NB: The entrance ticket is a personal pass that gives you unlimited access to the exhibition.

Artists