DISSENT ! PEDRO COSTA
ARTIST FOCUS - DISCUSSION
"We have to do away with this notion of urgency associated with politics, because it's the contrary of love. That's where it starts. Politics is love." The politics of Pedro Costa's cinema has nothing to do with the instructive demonstration of injustice or the uncovering of mechanisms of exploitation or repression, but with a committed search for an approach that lives up to the capacity of anyone. This politics is most present in the films he has been making, since the mid 1990's, in Fontainhas, a poor and insular Lisbon neighborhood, where he uses minimal means to capture its habitants in all their grandeur. This is a cinema of desire and conviction: the desire to take the time and the risk to capture the essence of people and things, the conviction that cinema not only has to witness the wealth of the world – the wealth belonging to anyone – but also has to return it, as condensations of light and color, bodies and objects, speech and silence. In this sense Costa's work has a lot in common with the films of Jean-Marie Straub en Danièle Huillet, which he once described as "the fastest, the most furious, the most beautiful, sensual, ancient, modern." While critical attention is all too often directed at the communist world view of Straub-Huillet, Costa particularly draws from the way in which they give cinematographic form to their ideas, as an unique and rigorous play of materialism, mysticism and humanism. In this DISSENT ! session Pedro Costa will use fragments from Où gît votre sourire enfoui? (2001), his portrait of Straub-Huillet, to discuss the ethics and politics underpinning their work. In the words of Jean-Marie Straub: "no political film without morals, no political film without theology, no political film without mystique."
Language: English
Pedro Costa's events in Brussels are made possible thanks to the invitation and the initiative of ERG - Ecole de Recherche Graphique. (Brussels).
At Bozar on February 3rd, Pedro Costa is also presenting En Avant Jeunesse! (15:00), Ne change rien (19:00) and the première of Centro Historico (21:00) (by Manoel de Oliveira, Aki Kaurismaki, Victor Erice & Pedro Costa)
DISSENT! is an initiative of Argos, Auguste Orts and Courtisane, in the framework of the research project "Figures of Dissent" (KASK/Hogent), with support of VG & VGC.
DISSENT ! Pedro Costa is a collaboration with Bozar Cinema and ERG - Ecole de Recherche Graphique.
Click here to read the transcript of the talk.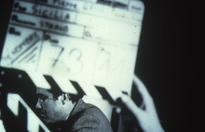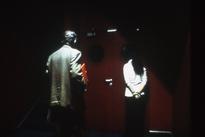 Sat 02.2.2013
20:30 - 23:00
Practical info

Location:
Argos
Werfstraat 13 rue du Chantier
1000 Brussels
info@argosarts.org
+32 2 229 00 03

Entrance Fee:
Free entrance

Artists