YVONNE RAINER & ARTISTS FILMS
DISTRIBUTION - SCREENING
The legendary American dancer, choreographer, and filmmaker Yvonne Rainer speaks about her work and the BFI Gallery's The Yvonne Rainer Project (26 Nov 2010 - 23 Jan 2011) The exhibition features three of Rainer's works in the BFI Gallery and was accompanied by screenings of her seven feature films shown in the BFI cinemas and a curated programme of artists' works that took place in December 2010.
Her work in dance and film expresses a serious theoretical manifesto, one interpretation of which finds its way into the 'illuminated manuscript' of After Many a Summer Dies the Swan: "The function of art is to shake us out of our complacency and comfort." This gives rise to bold reactions against classical techniques that repeatedly arrive at an almost Brechtian form. Dancers averting their gaze from the audience to deprive them of the satisfaction of that communication; the fragmentation of narrative and polemical rejection of Hollywood in her first attempts at filmmaking; the layered physical and mental demands of witnessing her gallery work. The exhibition focuses on the reception and transformation of ideas in her work and in this short film Rainer offers a glimpse of the discourse that underpins her pieces, giving some indication of how a daring and innovative artist made such a powerful impression across wildly different forms. In her own words: "I like to say that we were with a whole throng of artists who burst open the palace gates of high art and stormed the citadel."
In this frame, three works by Michel François are screened on Decmber 4th, 5th, 11th and 12th.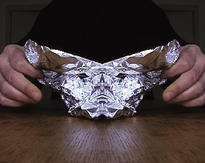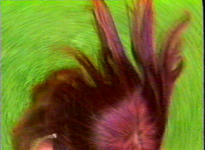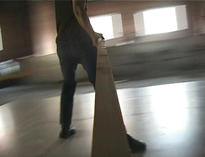 Sat 04.12.2010 - Sun 12.12.2010

Practical info

Location:
British Film Institute
London, UK

Artists
Works