EUROPEAN MEDIA ART FESTIVAL 2010
SCREENING
At the 23rd European Media Art Festival, this year's festival focuses on Mash Up work: by using collage and remixing available media images, artists create surprising reinterpretations of media reality. Playing around with re-mix, and hence with quotes and references, has developed into an aesthetic, satirical and subversive stylistic device. This is reflected in the film programme, congress, exhibition, performances and Media Campus.
Around 170 short and long films, music videos and special programmes will be screened in the Cinema domain. A special highlight: the latest 3D shorts by Kerry Laitala and historic 3D films by Jack Arnold from the 1950s will be shown. This year's retrospective is dedicated to the filmmaker, video pioneer, multimedia artist, poet and musician Aldo Tambellini, from the USA. In addition, to mark the 30th anniversary of the Experimentalfilm workshop, a selection of films will be presented from the archives. At the festival's own conference, well-known speakers will show and discuss current projects based around the theme of the festival. In the exhibition, found-footage artists invent new stories from old films or create video portraits following the surrealists' method.
Long Live the New Flesh
. Nicolas Provost, 2009, 14', video, colour, English Spoken.
Silent Elections
. Sarah Vanagt, 2009, 40', video, colour, French Spoken, English subtitles.
www.emaf.de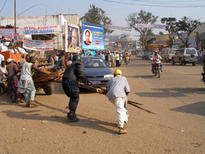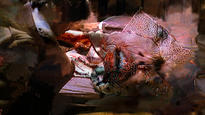 Wed 21.4.2010 - Sun 25.4.2010

Artists
Works