VERMEIR & HEIREMANS - THE RESIDENCE (A WAGER FOR THE AFTERLIFE)
EXHIBITION
In 2006 Katleen Vermeir (1973) and Ronny Heiremans (1962) initiated A.I.R. ('artist in residence'), a collaborative practice that examines the dynamics between art, architecture and economy. The practice encapsulates different projects, one of which defines their private habitat as an artwork. Working reflexively, the artists use their loft apartment in Brussels as source material, producing 'mediated extensions' of their domestic space. Vermeir & Heiremans use A.I.R. as a platform for collaborating with a variety of people. This approach led to research-based video works like
The Good Life
, that was commissioned by Arnolfini, Bristol in 2009 and later became part of the Argos collection. This video is a meditation on the inextricable relationship between art, real estate, art institutions and the wider structure of the economy, harnessed today by the 'creative class'.
Their new video installation
The Residence (a wager for the afterlife)
(2012) focuses on the artist as entrepreneur in a global society that qualifies economy as the single measure of things. The work relates to
Faust II
, in which Goethe presents Faust as a project developer. Conceived during an extended residency in China (2009-10), the project initiated a collaboration with the Chinese artist/architect Ma Wen. Sharing insights on the
creative clusters
concept, Vermeir & Heiremans documented his practice as a cultural producer. The Residence features Ma Wen and two fictional characters. One is Hilar, a very wealthy investor who commissions the Chinese architect to develop a house for his
afterlife
. Through Hilar a world of economic fetishism opens up. The other one – the Mysterious Woman – is a rather allegorical character, enveloping a dozen roles, all of them performed by one actress. Appearing not only as assistant in Ma Wen's office but also as the embodiment of all women in Hilar's world, her multiplicity aligns with the financial market's shiftiness. Vermeir & Heiremans collaborated closely with Ma Wen, and with British sound artist Justin Bennett. Apart from the soundscape, the artists also commissioned the latter to design an algorithm that is linked to the currency & gold market and that generates a never ending edit of the Hilar footage.
Parallel to the inaugural presentation of the video installation The Residence (a wager for the afterlife) in Argos, Vermeir & Heiremans present The Residence (reading room), a discursive platform set up in close collaboration with Extra City Kunsthal Antwerpen.

The Residence
is a production of Limited Editions vzw supported by Flanders Audiovisual Fund and the Flemish Community. Coproduction: Argos (Brussels), C-Mine (Genk), Cultuurcentrum (Bruges), deBuren (Brussels), Extra City Kunsthal (Antwerpen Antwerp), FLACC (Genk), Manifesta 9 Limburg (Genk) and Triodos Fonds.
Research support: artist residencies TIM (Beijing), CEAC (Xiamen).
The Residence is a video project in collaboration with Ma Wen, Justin Bennett, Amir Borenstein, Mieja Hollevoet, Salome Schmuki, Karlijn Sileghem, Wim van der Grijn and Carly Wijs. Photos: Kristien Daem.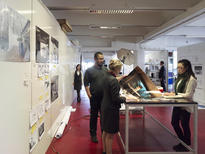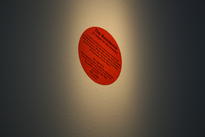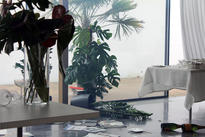 Sun 29.1.2012 - Sun 01.4.2012

Practical info

Location:
Argos
Werfstraat 13 rue du Chantier
1000 Brussels
info@argosarts.org
+32 2 229 00 03

Opening hours:
Wednesday to Sunday, 11:00 to 18:00

Entrance Fee:
5 / 3 euros

Artists