BARELY THERE PART I
DISTRIBUTION - EXHIBITION
barely there is a group exhibition that explores issues of immateriality, presence, absence, performance and the performative. The exhibition also considers the ability of art to engage broad and often intangible concepts by generating a series of connections rather than functioning as a prescribed whole. barely there includes a multigenerational group of artists and artworks produced in the span of over eighty years from the late 1920s to the present.

The two part exhibition deals in its first installment with the mind, touching on abstract concepts such as death, love, identity, imagination, knowledge and the unintelligible—many of them a constant fascination to artists over the centuries. The second part, to be presented in the fall of 2011, features work that focuses on the body as a generator of knowledge, form, memory and as an instigator of change in diverse spheres.

The artworks in barely there are ephemeral, immaterial and/or transparent—as the title suggests—and exist in a permanent state of contingency without trying to generate true or false answers, focusing instead on the immense and open-ended possibility of art to be meaningful rather than decipherable.

barely there, an exhibition in two parts, is organized by the Museum of Contemporary Art Detroit (MOCAD) and curated by Luis Croquer, Director and Chief Curator.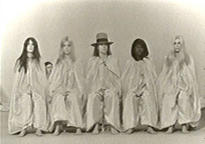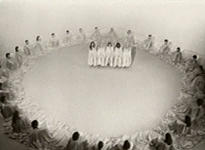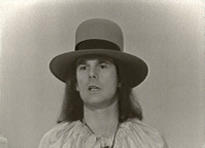 Tue 24.5.2011 - Sun 31.7.2011

Practical info

Location:
Museum of Contemporary Art Detroit
USA

Artists
Works