MIET WARLOP - TALK SHOW
PERFORMANCE
TALK SHOW sets out to investigate the impact of visual slapstick comedy on verbal performance. Artist Miet Warlop invited Hilde D'haeyere to add words to her visual work and observe how the combination spirals out of control. Visual actions illustrate, undermine, and invigorate academic analysis of slapstick motifs, such as the vulnerability of the stunt performer, vernacular comedy and the culture of the quick change. By combining visual performance with an academic approach, TALK SHOW celebrates the impact of information on action, and of performance on analysis. However, clumsy virtuosity and magic tricks might transform each performance into a dangerously tragic action. Let's start falling.
SHOW: Miet Warlop, TALK: Hilde D'haeyere
In collaboration with Philip Franchitti.
Production management: Lies Vanborm for We Love Productions. Co-producers: ARGOS (Brussels, Belgium), CAMPO (Ghent, Belgium), Kunstencentrum Buda (Kortrijk, Belgium), Theater im Pumpenhaus (Münster, Germany), Productiehuis Rotterdamse Schouwburg (Rotterdam, Netherlands).
Related events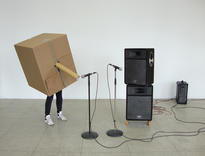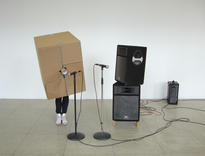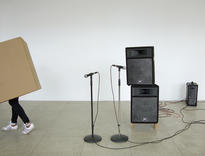 Sun 19.9.2010
20:30 - 22:00
Practical info

Please note: Booking in advance is recommended. Please contact reservation@argosarts.org or 02/ 229 00 03.

Event hours:
20:30 - 22:00

Location:
Komplot
Avenue Van Volxem 295 Van Volxemlaan
1190 Brussels

Entrance Fee:
€ 10


Artists