BITS AND SPARKS. THE VIDEOS OF MICHEL FRANÇOIS
SCREENING
Bits and Sparks # 1

Mon, 18 Oct 2004
21:30 - 22:30
In the presence of Michel François

TBS


1996-1997
video | 01:00:00 | col.
These video sequences were realized in collaboration with the inmates/patients at the closed psychiatric institution De Kijvelanden in the Rotterdam suburbs, where Michel François set up a speaker's corner in 1996-97.
Bits and Sparks # 2


Tue, 19 Oct 2004
19:15 - 19:46

CASA

1993

video | 00:31:00 | col.
non spoken
The video film CASA consists of a number of short observations, constructed scenes and montages without a clear beginning or end. In an associative way François analyses everyday objects and events.
Bits and Sparks # 3


Wed, 20 Oct 2004
17:30 - 17:54

Déjà vu (Hallu)

2002
00:12:00
Two hands are folding perfectly symmetrical origami shapes in tin foil. This level of perfection is obtained with a split-screen mirror effect. A combination of human dynamics, algorithmic thinking and straightforward computer technology.
Autoportrait contre nature
2001
video | 00:11:52
A man, filmed from the top, is quietly smoking a cigarette. Around him it's raining green bottles, smashing to the floor with a deafening noise, without touching him. Or how does Man relate to his surroundings?
Bits and Sparks # 4


Thu, 21 Oct 2004
14:15 - 14:45

Sat, 23 Oct 2004
20:30 - 21:30

Casseurs d'Images - part 1

1993-2004
video | 00:30:00
This program consists mainly of video films realized in 1993 and recently revised by the artist. For the compilation and realization of this program François to some extent was inspired by observations of essayist art critic Michel Assenmaker on one of his works, Casseur de cailloux: 'Casseur d'image, casseur de texte? Du moins tenter de l'être. (...)'
Bits and Sparks # 5


Fri, 22 Oct 2004
14:15 - 14:45

Casseur d'Images - part 2


1993-2004
video | 00:30:00
This program consists mainly of video films realized in 1993 and recently revised by the artist. For the compilation and realization of this program François to some extent was inspired by observations of essayist art critic Michel Assenmaker on one of his works, Casseur de cailloux: 'Casseur d'image, casseur de texte? Du moins tenter de l'être. (...)'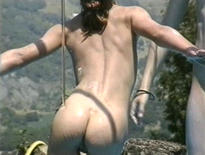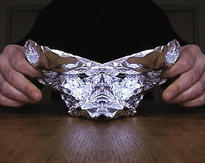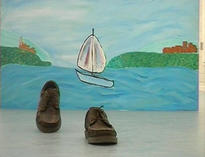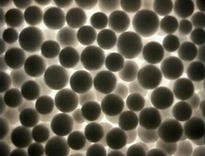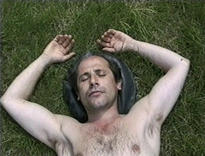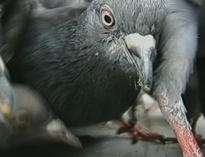 Mon 18.10.2004 - Sat 23.10.2004

Practical info

Location:
argos

Entrance fee:
free

Artists
Works