NICOLAS PROVOST @ CITY FILM FESTIVAL 2014
SCREENING
Nicolas Provost is showing three of his recent works at the 'City Film Festival': 'Plot Point', 'Stardust' and 'Tokyo Giants', works that each stand for a creative portrait of cosmopolitan cities - respectively New York, Las Vegas and Tokyo.
The 'City Film Festival' is a festival of documentary films and photography dedicated to the representation of the city. The aim of the festival is to compare and contrast the stories and ways of life associated with various different cities, examining the interrelations between individual and the urban spaces which they inhabit. A section of the festival will be international, featuring cities all over the world, while another section dedicated to Naples will explore the image of the city, presenting its identity by means of depictions and accounts that are distant from the prevailing stereotypes. The festival is divided into five sections: 'Atlas of the World', 'Neapolitan Views', 'Freeze-frame', 'In Residence and Meetings'. The works of Provost are shown in the section 'Atlas of the World'.
The festival is organized by Ugo Matania - Free Study Centre for the Visual Arts with the collaboration of the Italian Institute for Philosophical Studies, the Le Grenoble - Institut Français de Naples, and the Ladoc audiovisual production company.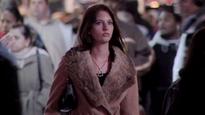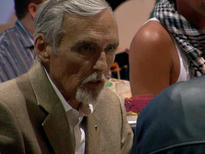 Fri 28.11.2014
20:00 - 22:00
Practical info

Locations of the Festival:

- Casa Matania Via Aniello Falcone, 210

- Institut Francais Napoli Palazzo Il Grenoble via Francesco Crispi, 86

- Instituto italiano delgi studi filosofici Palazzo Serra di Cassano Via Monte di Dio, 14 Mediateca Santa Sofia Via Santa Sofia, 7

Artists
Works