NOCTURNE: TWO FILMS BY MAURITS WOUTERS
BLACK BOX - SCREENING
After studying at the RITS School of Arts and at the University of Antwerp, the filmmaker and visual artist Maurits Wouters (1986) focuses on experimental cinema, home video & nostalgia. In this program, his last film The road back (2016) is combined with the recent The movement of Phill Niblock (2015).
The movement of Phill Niblock is a portrait of dronecomposer, structural filmer and NewYork sixties-icon Phill Niblock. He was one of the personal photographers of Charles Mingus & Duke Ellington. Later on he worked in Judson Dance Theatre and shot a film for Yvonne Rainer. On Niblock's 60th birthday Sonic Youth did a performance in his loft. By following Phill Niblock this documentary aims to visualize the crumbling counterculture.
The road back is a documentary created with found footage of the descendants of a lost micro-civilization. After the death of his mother, F. tries to find the disappeared village of his mother's youth. This micro-civilization arose along Bels Lijntje that was an international railway connecting Turnout and Tilburg. Built in 1865, the railway allowed the development of a local and prosperous economy, but it also created a new community made of the Belgian and Dutch people. From the First World War on, the authorities were forced to systematically reduce traffic and their final decision to stop the activities in 1973 was a disaster for the neighbouring families who owed their livelihood to the Bels Lijntje. When in 1989 the former railway line became an idyllic bicycle path, the last evidences of a shared identity were definitely lost.
The road back. 2016, 31'33", b&w, sound.
The movement of Phill Niblock. 2015, video, 62', colour and b&w, English spoken and subtitles.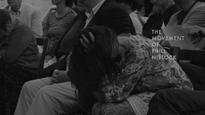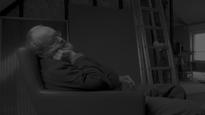 Wed 23.11.2016
18:30 - 20:00
Practical info

Argos
Werfstraat 13 rue du Chantier
1000 Brussels
info@argosarts.org
+32 2 229 00 03

Limited seats, free entrance

Artists
Works