CHARLES ATLAS, MARYANNE AMACHER AND MERCE CUNNINGHAM - TORSE
SCREENING - PRESENTATION
In 1976, Maryanne Amacher created Remainder, a composition to accompany Merce Cunningham's Torse, a choreography from the same year.
Charles Atlas' eponymous two-channel dance film Torse was produced in 1977 at the University of Washington with three 16mm cameras facilitating various simultaneous perspectives on the dancing event. The Torse film is one of the only exant documents capturing the entirety of an Amacher work from the period.
The screening is introduced by Bill Dietz, and is followed by a conversation between Bill Dietz & Lars Kwakkenbos.
This programme is part of Oscillation, a project and festival circling around various aspects of the nature of sound, with a special curiosity about its capacity for creating and sharing space, its propensity to occupy the zones in between spaces, positions, events or discourses: a betweening space.
The festival takes place between 25 April and 5 May 5 2019 across a variety of formats and locations in Brussels. There will be concerts, performances, exhibition, walks, talks, workshops, on-site projects.
The project is realised by Q-O2 in the framework of the Interfaces project and co-funded by the Creative Europe Programme of the European Union. In cooperation with Argos, Au Quai, Cinema Nova, Decoratelier Jozef Wouters, Eglise St. Jean-Baptiste Molenbeek, La Fonderie, Le Lac, Recyclart, RITCS, Werkplats Walter.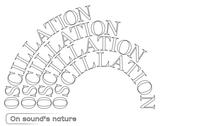 Mon 29.4.2019
20:00 - 22:00
Practical info

Argos

Werfstraat 13 rue du Chantier

1000 Brussels

+32 2 229 00 03