MICHEL LORAND - FULL MOON RISING
BLACK BOX - SCREENING
The Belgian artist Michel Lorand (1961) started his artistic trajectory during the 1980s in experimental theatre. Since the end of the 1990s Lorand creates installations and videos that, while deconstructing the codes of cinema, examine the physical and psychological reality of our perceptions, but also the unresolved relation between culture and nature. In this respect, his recent FULL MOON RISING (2015) is once more an experimental film that, at the same time, engages us with the cinematic experience and political matters. Michel Lorand takes on Paracelsus, a 16th-century physician who stated that the full moon could cause madness. The film is almost dichromatic, a green layer is superimposed with footage filmed with a night vision camera and found footages taken from newscasts. The camera remains fixed during the entire film, while the moon travels in real time across the screen, from the bottom left corner to the top right one. Along with this ascending movement that determines the length of the film, images of violence, wars, bombing and destruction are a ghostly, sometimes barely visible, presence. Even to date legends exist about the sinister influence of the moon, driving men to crime, violence, or turning them into werewolves. As in a waking dream, FULL MOON RISING is a hallucinatory soundscape and film in which all images are very real.
In collaboration with CINEMATEK.
FULL MOON RISING. 2015, video, 15'46", colour, sound.
Daily screened in loop from 11am to 6pm.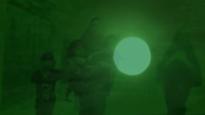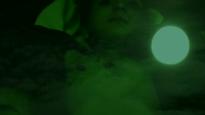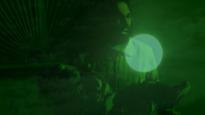 Wed 09.11.2016 - Sun 13.11.2016
11:00 - 18:00
Practical info

Argos
Werfstraat 13 rue du Chantier
1000 Brussels
info@argosarts.org
+32 2 229 00 03

Opening hours:
Wednesday to Sunday, 11:00 to 18:00

NEW: Open late night until 21:00 every last Wednesday of the month.

Entrance Tickets:
6 € Individual visitor

4 € Students, seniors (+60), unemployed

1,25€ Ticket Article 27

0 € -18, teacher, ICOM card members, press, IKT members, SUBBACULTCHA members

NB: The entrance ticket is a personal pass that gives you unlimited access to the exhibition.

Artists
Works