SCHOOL'S OUT
BLACK BOX - SCREENING
Opening: 22.09.2018 // 18:00 - 21:00
Every year students at our Belgian film schools realize wonderful works.
But all too often these short or medium-length film are never seen by a wider public. Right after the summer recess Argos will screen an exquisite choice of those recent gems.
From exciting fiction and animation to creative documentaries: come and discover the future Belgian filmmakers in our Black Box!
With works by Milou Abel, Zaïde Bil, Marine Boey & Fred Meeuwens, Justine Cappelle, Thomas Licata, Frederike Nickel, Amber Van Acker and Myrthe Vinck.
PROGRAM:
Milou Abel, Jozef, 2018, 1' 5".
Milou Abel, Christian, 2018, 39".
Milou Abel, Myriam, 2018, 1'1".
Pitch: "In my short films, I study the concept of empathy, human relationships and normality. These films are part of a series of 16mm films that I made in the Sint Alexius psychiatric centre in Brussels. I have been in close contact with the residents of this institution for years now and through my films I hope to challenge the viewer to emotion. "
Zaïde Bil, Seismos, 2017, 10'4"
"An experimental documentary about the effects of earthquakes on people, buildings and time in the area of Groningen (North-Netherlands)."
Marine Boey & Fred Meeuwens, La Nuit Déshabille Le Jour, Comme Le Chat Fait à Son Tour, 2017-18, 8'.
Pitch: "At night, when we wander alone, the myths that condition our daily life are called into question. At night those things we slavishly obey during the day, but now have lost all function, are illuminated. Intersections stand empty, with traffic lights going through the motions, but only a stray cat to watch the show. Pedestrian crossings connect seemingly unconnected bits of city and streetlights create new facades which are otherwise so strictly organized by the myths of private property and anthropocentrism."
Justine Cappelle, Maregrave, 2017, 25'
Pitch: "The coastline is constantly changing. The water takes everything that comes its way. Thus the sea is slowly changing into a graveyard of drowned souls and a collection of human objects. Future generations are not spared: several experts predict an increase in sea level. Gradually the human past disappears under the waves of the ruthless sea. "
Thomas Licata, China Dream, 2018, 20'.
Pitch: "In his speech during the party congress, October 2017, President Xi Jinping presented his project of infrastructure and partnerships with countries bordering China. This project, translated as the 'New Silk Road', aims to strengthen the influence of the empire in the world and to ensure modernization. The victims of this radical evolution are the inhabitants of Datong, who see their homes and their historic legacies destroyed in the name of modernity."
Frederike Nickel, THIS IS A STORY ABOUT BEING HIGHLY SENSITIVE, 2018, 2'49".

Pitch: "I am highly sensitive. Usually when I say this, the first thing popping up in people's heads is an overly- emotional personal who is a bit weak and fragile, shy and introverted. Only a few are aware of the fact that the nervous system of a highly sensitive works slightly different. This video essay does not aim to inform only – it offers an audio visually stimulation impression of how it actually feels."
Amber Van Acker, Sale Gosse, 2017, 9'44"
Pitch: "A portrait of three generations who, apart from their blood tie, choose to establish a punk band. "
Myrthe Vinck, Fremont Street, 2017, 2'
Pitch: "A short excerpt from my audio-visual archive, captured in July 2016 in Las Vegas, the United States of America. 
Image and sound are recorded in one of the most famous streets of the city centre of Las Vegas. The city is known for its entertainment industry and its excessive consumerism. The fragment shows a contrast to this high entertainment content that the city offers, with an accompanying soundtrack of an encounter between a local police officer and two female tourists."
Thanks to: the artists, teachers and institutes (KASK & CONSERVATORIUM School of Arts Gent, Ecole de recherche graphique, La Cambre arts visuels, LUCA School of Arts, INSAS, RITCS School of Arts, Sint Lucas Antwerpen, LUCA Sint-Lucas Beeldende Kunst Gent, Académie Royale des Beaux-Arts de Liège, Académie Royale des Beaux-Arts, Institut des Arts de Diffusion (IAD), HELB - Haute Ecole Libre de Bruxelles Ilya Prigogine, Institut Saint-Luc, Le Septantecinq, ESA Saint-Luc Liège, ESA Saint-Luc Tournai ...); Jurgen Maelfeyt, Jonas Temmerman (6'56''); Sandrine Blaise (French translation); Argos staff.
Related events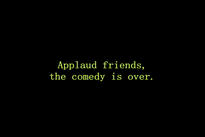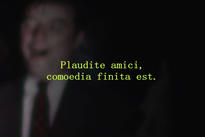 Sun 23.9.2018 - Sun 28.10.2018
11:00 - 18:00
Practical info

Argos
Werfstraat 13 rue du Chantier
1000 Brussels
info@argosarts.org
+32 2 229 00 03

Opening hours:
Wednesday to Sunday, 11:00 to 18:00

NEW: Open late night until 21:00 every last Wednesday of the month.

Entrance Tickets:
6 € Individual visitor

4 € Students, seniors (+60), unemployed

1,25€ Ticket Article 27

0 € -18, teacher, ICOM card members, press, IKT members, SUBBACULTCHA members

NB: The entrance ticket is a personal pass that gives you unlimited access to the exhibition.