DOCS AGAINST GRAVITY
SCREENING - DISTRIBUTION
The 16th Millennium Docs Against Gravity Film Festival will take place May 10-19 in Warsaw, Wrocław and Lublin, in Gdynia the audience will see our films May 15-24, and in Bydgoszcz May 11-18 2019.
Join us on a journey around the world and into ourselves. We encourage you to: FREE YOUR MIND! - from stereotypes and habits - to open yourself up to the world presented by the most interesting and most rapidly developing film genre: documentary cinema.
ARGOS is proud that OJO GUAREÑA by Edurne Rubio will be screen 3 times during the festival: May 11th, 16th and 19th.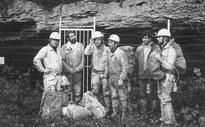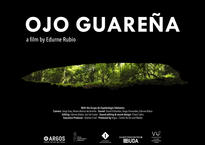 Fri 10.5.2019 - Sun 19.5.2019

Practical info
Artists
Works