MARIA IORIO & RAPHAËL CUOMO - TWISTED REALISM
EXHIBITION
Since 2006, the long-term and collaborative projects of Maria Iorio (1975) and Raphaël Cuomo (1977) have formed two parallel ensembles of works:
Toward a history of the vanishing present
researches the economies of visibility in relation to past and present mobility regimes over the shores of the Mediterranean Sea. The resulting body of works manifests divergent histories or unfinished negotiations that account for an entangled modernity.
Twisted Realism
, which started in Rome in 2008 and developed in several phases, examines various "aesthetics of reality" and the intertwined histories of architecture, migration and cinema. Drawing on several archives in Roma and Bologna,
Twisted Realism
focuses on the reconfiguration of the urban space after WWII and its depiction in Italian cinema in the period of post-war reconstruction and the "economic miracle". The project takes Pasolini's film
Mamma Roma
(1962) as a case study to investigate both this period, which is marked by a reorganization of capitalism, increasing consumption and the emergence of new technologies of vision in the form of television, and the contemporary Italian context.
Twisted Realism
evokes how the "glorious Italian cinema of the 1960s" was commodified in a process of privatisation of culture and monopolisation of the mediascape, as well as how it was appropriated for writing an unifying version of the national history. The exhibition at Argos brings the premiere of the same titled film presented in an architectural display, together with a series of photographs and collected documents that contextualize the project in a wider frame.
The exhibition Twisted Realism is supported by Pro Helvetia - Swiss Arts Council.
The project
Twisted Realism
has been supported by: Erna und Curt Burgauer Stiftung; George Foundation; Fonds cantonal d'art contemporain, Genève; Fonds d'art contemporain de la ville de Genève; République et Canton du Jura.
With the kind collaboration of: Centro Studi – Archivio Pier Paolo Pasolini, Cineteca di Bologna (Bologna); Archivio del Movimento Operaio e Democratico (Rome); Archivio Storico Luce (Rome); Archivio Centrale dello Stato (Rome).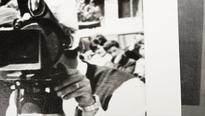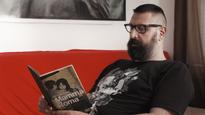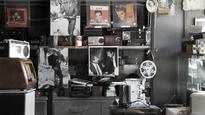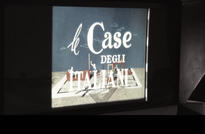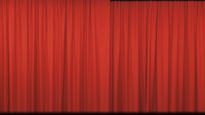 Sun 22.4.2012 - Sun 01.7.2012

Practical info

Location:
Argos
Werfstraat 13 rue du Chantier
1000 Brussels
info@argosarts.org
+32 2 229 00 03

Opening hours:
Wednesday to Sunday, 11:00 to 18:00

Entrance Fee:
5 / 3 euros

Artists
Works