FID MARSEILLE 2016
FESTIVAL
Argos is happy to announce the participation of three distribution and collection related artists at the 27th edition of the international documentary film festival FID Marseille.
In the Parallel Screens section recent works by Hans Op de Beeck, will be shown.
The Thread by Hans Op de Beeck is a short animation on destiny. A Chinese proverb says that an invisible thread connects those destined to meet, despite time, place and circumstances. The thread can be tightened or tangled, but will never be broken. Taking this clear and simple metaphor as my starting point, I created a video as a visual love poem about a punk girl and boy who grow old together. Love and death here go hand in hand. The film refers both formally and thematically to the traditional Japanese Bunraku theatre, where black-clad puppet masters operating large puppets perform a tragic (love) story.
From Amir Borenstein & Effi Weiss FID Marseille will exhibit their new Housewarming. In a two-dimensional dystopian landscape of deserted half-built houses in Albania, a new mythology is in the making. The filmmakers, perhaps a contemporary incarnation of Goldilocks from the tale of the Three Bears, invade the houses and occupy their empty, liminal space and its missing furniture. The local community comments in song and speech about the new arrivals and their enterprise of an immigration in an opposite direction, from the full to the empty, from excess to lack.
An van. Dienderen's Lili is about the phenomenon of the China Girl. In a TV studio a girl named Lili (played by Belgian actress Maaike Neuville) is asked to serve as a so-called China Girl. China Girls, used in cinema history since the 1920's, are women with Caucasian skin who are filmed alongside a colour-chart in order to adjust the colours of the film. They have no dialogues to memorize or characters to impersonate. All they have to do, is have an impeccable white complexion. Their skin – white as porcelain – is used as a reference for the colour grading of camera and printing, ultimately excluding people of colour who do not conform to this implicit norm. Lili tells the story of one of these China Girls through archival material, found footage and documentary recordings, and questions the tradition of China Girls contextualized in a society, which, according to anthropologist Michael Taussig exemplifies chromophobic uneasiness with color.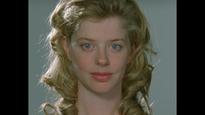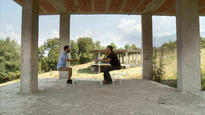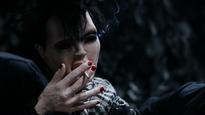 Tue 12.7.2016 - Mon 18.7.2016

Practical info
Artists
Works