I WATCHED THE WHITE DOGS OF THE DAWN @ EURORAMA
SCREENING - DISTRIBUTION
ARGOS is glad to announce that I Watched the White Dogs of the Dawn by Els Dietvorst is included in Eurorama, Trento Film Festival this year.
The best of the European etnographic festivals – Vienna (Austria) | Rovinj (Croatia) | Zagreb (Croatia) | Pärnu (Estonia) | Tartu (Estonia) | Joensuu (Finland) | Paris (France) | Göttingen (Germany) | London (UK) | Nuoro (Italy) | Bergen (Norway) | Amsterdam (Netherlands) | Torún (Poland) | Sibiu (Romania) | Ekaterinburg (Russia) | Moscow (Russia: The Moscow International Visual Anthropology Festival and Days of ethnographic cinema) | Belgrade (Serbia) | Čadca (Slovakia) | Ljubljana (Slovenia) | Boltaña (Spain) | Budapest (Hungary) – for the anthropological view of a changing continent. So, as the geopolitical categories of the last century wane with their contrasts in terms of positive and negative values; of North and South, West and East Europe, the new century begins with the prospect of a united continent, or at least one brought closer together, beyond the influence of the old nation-states, and beginning to wonder, in the global scenario of the planet, about questions and themes of its own identity.
EURORAMA is a project of the Museo degli Usi e Costumi della Gente Trentina which proposes Trento and Trento Film Festival, proud of their geographical centrality, not only as a meeting place for reflection on these issues, through the anti-conformist, critical and watchful eye of ethnographic documentary cinema.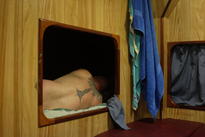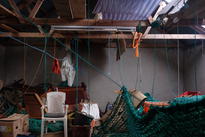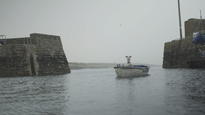 Sun 28.4.2019

Practical info

Museo degli Usi e Costumi della Gente Trentina

Via Mach, 2 - 38010 San Michele All'Adige (TN)

Tel. +39 0461 650314 - Fax +39 0461 650703

Artists
Works