VIDEO VIBE. ART, MUSIC AND VIDEO IN THE UK
EXHIBITION
From the art video to the video clip and back again, VIDEO VIBE explored the intersections between musical culture and electronic image in Great Britain. The show presented various examples of dialogue between the two languages: the subversive experiments of Throbbing Gristle in the late Seventies and the phenomenon of the Scratch Video; the visionary performances of Leigh Bowery and the more recent partnerships between bands and visual artists. Artist's videos in which music is not only the soundtrack but the key source of inspiration. The materials collected in this book show that the relation between sounds and images is continually being subverted and reinvented, revealing affinities, divergences and superimpositions between two cultures locked in ever-closer dialogue.
The exhibition, curated by Cristiana Perrella and Daniela Cascella, consisted of five thematic video compilations and three monitor pieces by Mark Dean, Ross Sinclair, Cerith Wyn Evans. The former compilation comprises video clips generated by collaboration between bands, visual artists, film- and video makers. It included Country House (Damien Hirst/Blur), Love Town (Yayoi Kusama/Peter Gabriel), The Queen is Dead (Derek Jarman/the Smiths), Halcyon Days (Orbital/Sarah Miles) Windowlicker and Come to Daddy (Chris Cunningham/Aphex Twin).
The latter presented videos made by artists in which music language and culture have an undeniable presence, including among others Kissy Suzuki Suck by Alison Murray, All Tomorrow's Parties by Edwin David, Goin' Back (The Birds/The Byrds) x 32 + 1 by Mark Dean, Jason Chopping by Richard Billingham.
The remaining three compilations provided a kind of 'historical' background to the first two and were devoted to three individual phenomena: Throbbing Gristle - a group of performers/artists/musicians who in the late Seventies anticipated the most extreme and experimental tendencies of music and art in the broadest sense; Leigh Bowery - one of the most remarkable and influential figures of the transgressive and energetic music and art scene of 1980's London; Scratch Video - a strand of video art born in the mid-Eighties, whose aggressive aesthetics stretched the boundaries between different media and which created new cross discipline fields of research for experimentation with video.
The catalogue of the show, published by Castelvecchi, featured texts by Cristiana Perrella, Daniela Cascella, Maria Rosa Sossai, Luca Beatrice, Michael Bracewell, in addition to specific pages and images related to all the videos in the show.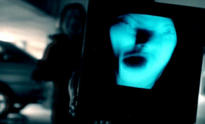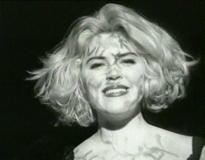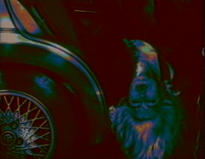 Sat 25.11.2000 - Fri 22.12.2000

Practical info

Location:
argos

Opening hours:
Tuesday to Saturday, 12:00 to 19:00

Entrance fee:
free

Artists
Works