PETER FINNEMORE
Peter Finnemore is an artist and educator who works across a range of creative platforms, encompassing photographic art, video, performed activities, installation, writing, curatorial practice, book making and DJ happenings.
Finnemore's artistic practice is existential in nature, revolving around imaginative explorations of the porous overlaps between self, boundaries, culture, time and history. He mixes strategies of depth psychology, alchemy, witness and participation; often these features are leavened with dark humor. His artwork is characterised by fluid visual intelligence.
His major project is an ongoing 25 year-long deep investigation into the impact and overlay of generational memory, cultural and historical traces upon the home and garden space. These personal spaces evoke universal environments, they become compact manifolds, that is: without boundary, occupying both physical and unconscious dimensions. Through creative and transformative participation these domestic spaces become instruments of measurement, a stone, brick and mortar astrolabe to chart the universal interior.
Equally, Finnemore is interested in broader external landscape spaces outside the domestic garden space, creating bodies of artwork that manifest the culture, landscape and environment of the post-industrial experience.
Born in Llanelli, Wales in 1963, Finnemore studied Fine Art Photography (BA Hons. 84-87 & Postgraduate Diploma 87-88) at the Glasgow School of Art under the mentorship of Thomas Joshua Cooper and Roger Palmer. He received his MFA in Photography (92-94) at University of Michigan, USA.
Finnemore's first major exhibition was in 1986, where he participated in the New Contemporaries exhibition at the Institute of Contemporary Arts, London. He has recently been included within a major book survey of international photography: Photography Today – A History of Contemporary Photography, edited by Mark Durden (Phaidon 2014).
He has exhibited in solo and group exhibitions both nationally and internationally, including representing Wales at the 51st Venice Biennale (2005). His major published works include The Silent Village (Ffotogallery, 2010), Gwendraeth House (Ffotogallery, 2000) and Zen Gardener (Oriel Mostyn, 2004). His photographic and film artworks are held in a number of private and public collections including The Lidice Memorial Museum (Czech Republic), The Art Museum at Princeton University, New Jersey (USA), The Chrysler Museum of Art, Virginia (USA), Arts Council of Great Britain, Scottish Arts Council and the National Museums of Wales Collection.
Recent exhibitions include: The Silent Village, DOX, Prague, Czech Republic (2012), Artistreium 7 (Houston We Have a Problem), Tbilisi, Georgia (2014), Nature Boy, Millennium Court Arts Centre, Portadown, N. Ireland (2014).
Current curatorial and collaborative commissions include working with curator and writer Russell Roberts in reworking the archive materials (National Library of Wales) of the photographer Geoff Charles and the poet Dylan Thomas. Resulting in the exhibitions Heb Eiriau / Without Words (2011), Structures of Feeling (2013) & Ach y Fi (2014). He also co-curated with the artist Craig Wood a number of performative & multi media events under the title of Public Information Night (2013-14). Finnemore is also working alongside the photographer Tom Wood in co-editing, image sequence and design for Wood's three-book volume of landscapes (Steidl 2015).
Finnemore is an independent artist working in several capacities, including: Visiting Professor in Photography at the University of Derby, External Assessor for the Fine Art Department at the Glasgow School of Art and Senior Lecturer in Art and Design (.5) with Coleg Cymraeg Cenedlaethol (Welsh National College) at University of Wales Trinity St. David.
(Source: Contemporary Art Society)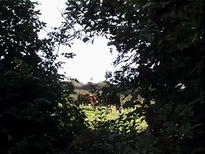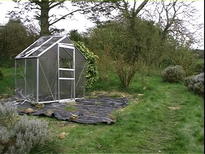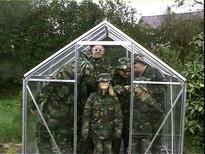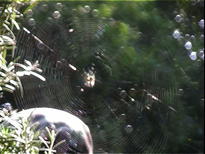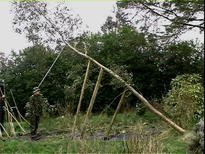 ° 1963 Llanelli, Wales (United Kingdom).
Links

EVENTS

At view in the media library

WORKS