JOAN JONAS
Joan Jonas is a pioneer of video and performance art and one of the most important female artists to emerge in the late 1960s and early 1970s. She began her career in New York City as a sculptor. "I gave up sculpture and walked into space", Joan Jonas famously described her decision to embark on a life-long journey that redefined our understanding of performance art as a trans-disciplinary medium. Jonas' works were first performed in the 1960s and '70s for some of the most influential artists of her generation, including Richard Serra, Robert Smithson, Dan Graham and Laurie Anderson. While she is widely known in Europe, her groundbreaking performances are lesser known in the United States, where, as critic Douglas Crimp wrote of her work in 1983: "the rupture that is effected in modernist practices has subsequently been repressed, smoothed over." Yet, in restaging early and recent works, Jonas continues to find new layers of meaning in themes and questions of gender and identity that have fueled her art over the years.
In her early works, such as Wind (1968), Jonas filmed performers stiffly passing through the field of view against a wind that lent the choreography a psychological mystique. Songdelay (1973), filmed with both telephoto and wide-angle lenses (which produce opposing extremes in depth of field), drew on Jonas' travels in Japan, where she saw groups of Noh performers clapping wood blocks and making angular movements. Drawing on sources ranging from Noh to Nordic theater, from the Brothers Grimm to Homer, Jonas extrapolates the magic of universal narratives from the most quotidian of circumstances so that she, as well as we, may become the heroes and heroines, victims and villains of the myth of self and origin.
Jonas' projects and experiments provided the foundation on which much video performance art would be based. Her influences also extended to conceptual art, theatre performance and other visual media. She also is a professor of visual arts at the Massachusetts Institute of Technology (MIT).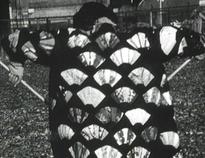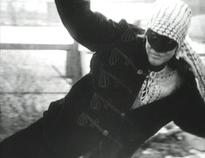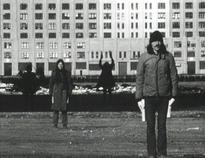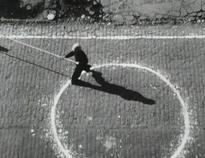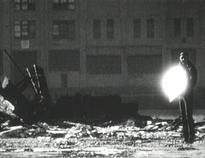 ° 1936 New York (United States).
EVENTS

At view in the media library

WORKS