JEAN-PIERRE DARDENNE
Dardenne brothers, Belgian filmmakers known for their starkly realistic approach to working-class themes and characters. In addition to directing, Jean-Pierre Dardenne (b. April 21, 1951, Engis, Belgium) and Luc Dardenne (b. March 10, 1954, Awirs, Belgium) also wrote and produced their movies.
The brothers grew up in Seraing, a Belgian region known for its steel mills, coal mines, and endemic unemployment. The impoverished area would later influence, and even appear in, the Dardennes' work. Jean-Pierre studied acting in Brussels, while Luc earned a degree in philosophy. The video work of one of Jean-Pierre's teachers, French director Armand Gatti, provided the brothers' inspiration to use videotape to document the lives and struggles of working-class Belgians. It also determined their signature camera style: use of the handheld camera and a preference for improvised dialogue. Beginning in the 1970s they made a number of documentaries, establishing their own production company, Dérives, in 1975. By the early 21st century, the company had produced more than 60 documentaries, including Le Chant du rossignol (1978; "The Song of the Nightingale"), about the Belgian Resistance movement in World War II, and Leçons d'une université volante (1982; "Lessons of a Flying University"), concerning Polish immigration.
The Dardennes expanded the production company in 1981, creating Film Dérives Fiction. With the latter company they made their first fiction feature, Falsch (1986), adapted from the play by Belgian playwright René Kalisky, and Je pense à vous (1992; "I Think of You"). In 1994 they further expanded their company to create Les Films du Fleuve. Art-house favourite La Promesse (1996; The Promise), about a teenage boy's attempts to make good on his pledge to a dying man, was widely regarded as the brothers' breakout film.
In 1999 the Dardennes received their first Palme d'Or for best film at the Cannes Film Festival, for Rosetta. The movie is an unsentimental account of a young woman determined to find work in order to escape the grinding poverty of her life. It was followed in 2002 by Le Fils (The Son). In 2005, with L'Enfant (The Child), the brothers for the second time in six years won the Palme d'Or. Only filmmakers Emir Kusturica and Imamura Shohei had previously won twice. L'Enfant explores life in a poverty-stricken, gritty, industrial region of French-speaking southern Belgium. Its protagonist, Bruno, is a 20-year-old petty criminal whose life is changed when his girlfriend, Sonia, bears their child.
In 2007 the brothers contributed a segment to Chacun son cinéma (To Each His Cinema), a collection of short films by various directors; the collection celebrated the experience of going to the movies. Le Silence de Lorna (2008; Lorna's Silence), which won best screenplay at Cannes, portrays the lengths to which a young Albanian woman will go to secure a measure of happiness. In the suspenseful Le Gamin au vélo (2011; The Kid with a Bike), the Dardennes focused on the poignant struggles of a boy abandoned by his father. The film won the Grand Prix at Cannes. Deux jours, une nuit (2014; Two Days, One Night) traces the efforts of a young woman (played by Marion Cotillard) to persuade her coworkers to forfeit their bonuses so that her position will not be eliminated.
(Source: Encyclopedia Britannica)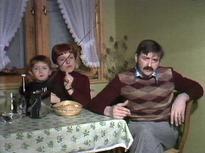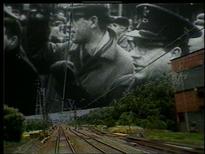 ° 1951 Engis (Belgium)
EVENTS

At view in the media library

WORKS