VALÉRIE VANHOUTVINCK
After studying Script / Editing at Insas, a Bachelor of Arts and Communication Sciences at the University of Liege, Valérie Vanhoutvinck starts to make documentary films. Initiated at various performing arts and communication technologies (Vocals, Clown, Voice, Mediation ...), she designs and facilitates workshops "cinema-video-write" in various communities, like in 1999, she leads directing workshops at St Gilles prison or in 1997 with the documentary ''Des murs et des oreilles'', an extraordinary encounter between a director and two Belgian graffiti. This film flows moving through a changing Europe. In a world of isolation and standards, street artists realise original communications, make up a new world.

In 2000 with ''Les taxis'' she shows the transition from one system communication: voice (radio) to a computer system (GPS) upsets the habits of a central Brussels taxis, small family business. Vanhoutvinck uses this event to follow, day or night, the lives of workers of the taxi owners, operators, drivers and Central. Thus, beyond a documentary about the social and economic benefits engendered by the system change, this film is first and foremost always intimate portrait of some men.
A year later in 2001, she directs ''La ruche'' a portrait of a small street in Schaerbeek (Brussels), taking alibi organizing the annual festival, celebrated ritually 3rd Saturday of September. In parallel, fragments of stories and points of view told by local residents.

She continues in parallel composition work around the object-concept "Travelogue" and collage painting. She performs in artist collectives "The Rougisseurs" and "Wurst Attitude'' interventions and urban facilities. ''Pour vivre j'ai laissé'' is one of her last documentary.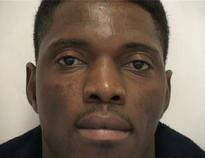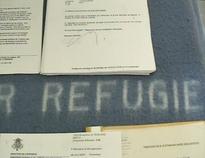 ° 1968 Lives and works in Brussels
EVENTS

At view in the media library

WORKS