PETER KRÜGER
Peter Krüger is working as an independent writer/director and producer. As a writer/director he has been making documentaries, fiction as well as music-theatre productions. As a producer he has set up different internationally acclaimed co-productions such as N, the madness of reason, Continental Drift, Kinshasa Kids, and many others.

Krüger became obsessed with cinema at a young age. He postponed going to film school, however, to study philosophy. After graduating in 1993, Krüger skipped film school, and set up the production company Inti Films, which focuses on the production of creative documentaries and art-house films for an international market. Inti Films aims to stand out in today's audio-visual market by producing films that matter and artisticly challenge the viewer.
Although Krüger's inspiration originally came from fiction, his first projects were documentaries. As he stated: 'Documentary provided an immediate starting point, a way to discover cinematography via the documentary process.' Krüger's first creative documentary Nazareth (1997) looked at faith in villages bearing this name in Israel, Ghana and Flanders. Since then, he has written and directed documentaries including Poets of Mongolia, Roberte's Dance, The Eclipse of Sint-Gillis and a short fiction film entitled The Strange Man. Two of Krüger's documentaries were directed for the ARTE-series Kaleidoscope, produced by Wajnbrosse production.
Krüger's decision to explore the limits of fiction and documentary took off in 2011 with his feature-length documentary-fiction, entitled Antwerp Central, which was awarded the Grand Prize at the International Festival of Films on Art in Montréal (Canada). Since 2005, Peter has been working on N, the madness of reason, where he pushes the cinematographic combination of documentary and fiction to its extreme limits. The film had its worldpremiere at the Berlinale, in February 2014. Currently he is working on his new feature film: Continental Drift.
Krüger also teaches Film Directing at the RITS in Brussels and has often been invited to work as a consultant for various feature films. He has been a member of the General Assembly and the Advisory Body of the Flemish Filmfund since 2003.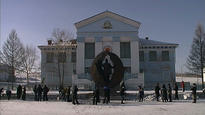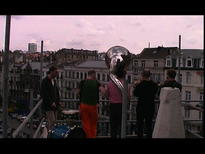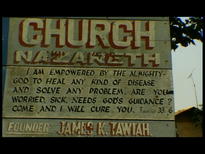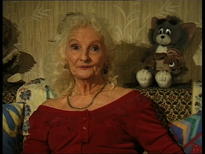 ° 1970 Ghent (Belgium). Lives and works in Brussels.
Links

EVENTS

At view in the media library

WORKS