YODEL PORTRAIT PHIL MINTON
This portrait pays tribute to the British music legend Phil Minton and the many voices that live within his wide vocal range. Originally a trumpet player, Phil Minton developed a unique approach to his voice that sings back to the hum and din of the world. Sound is paint. The moving camera — as well as the light — encircle the singer as if meditating a riddle.
The film ends with a rare testimony of Phil Minton's performing. In front of the camera, he brings us three mesostics in honor of John Cage, who loved this poetic form in which the organizing word runs down the middle instead of the side.
With Yodel Portrait Phil Minton Myriam Van Imschoot pursues her interest in how (auto)biography, sonic cultures and history intersect. "Yodel Portraits" is a film series based on encounters that have inspired her performance practice. Thus film, on the one hand, and performance on the other, become two sides of one coin spinning. Other films in the series are Yodel Portrait Doreen Kutzke (2016) and Le Cadeau (2018).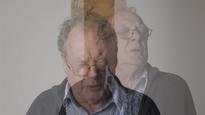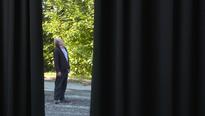 Format DIGITAL FILE(DIGITAL FILE)
Color system PAL
Color col.
Year 2017
Duration 00:29:38
Languageinfo
Spoken: English UK

Artists